CALL FOR A FREE ESTIMATE OR FILL OUT FORM BELOW
Welcome to Master Garage Doors and Gates!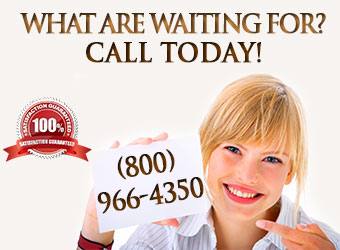 We are the best garage door and gate repair company all around southern California. we are well known not only for our service quality, strong materials and our vast years of experience but also our customer satisfaction rate and our friendly and polite crew.

If you need to repair your garage doors & gates or give them a better look feel free to call us, we are your best option.


We don't only care about your home safety that's why we offer you a wide variety of products that will enhance your house and keep it as beautiful as safe. our experienced technicians will work with you to assure that. additionally We can give custom designed garage doors that fit in your current house aesthetically decoration or even improve it and we will provide you the best care for your personal or commercial property at an affordable rate.
All our products are rated highly for top safety, reliability and security.
We work and deal with well known brand names in the garage door industry.
About us
we operate in the Southern California area providing the best garage doors & gates service.We work on both residential as well as on commercial projects. We give fully custom technical support and advice to our customers. we rely on our 10 years of experience with a 24/7 response and a 5 stars reputation that support us. our certified technicians are well prepared to handle every situation.
Our Services are: Repair, Service, replacing parts, and new installation of all types of Garage doors, Gates and Openers including: Metal Garage Doors, Wood garage Doors, Glass Garage Doors, Custom Garage Doors, Sectional Garage Doors and 1-piece garage doors, Rolling Gates, Sliding Gates, Swinging Gates and Overhead Gates, Springs, Cables and Sections Replaced and much more.
our goal is to always to give you a 100% satisfaction with our work.
Garage Door Repair
Our experienced technicians are capable of repairing every type of garage door, and garage door opener. We offer 24 hours, 7 days a week emergency repairs, free estimates for new doors and gates, and fast effective and friendly service. We replace damaged springs, drums, and rollers, as well as broken or damaged panels, and repair door openers and receivers
Garage Door Opener
Motors
Gears
Control Panels
Remotes
Trolleys
Safety Eyes
We carry a variety of reliable and popular brands of garage door openers such as Chamberlain Liftmaster, Genie, linear and many more
Garage Door panels
door panels can be damaged by a variety of factors including accidents and even the climate. we are fast and effective that why we will change only the panel instead of changing the entire door. We count with  a wide variety of styles to match the look of your existing garage door or even improve it.
Springs
Springs are vital to lifting your door. They are exposed  to a lot of weight and pressure which causes to lose force and eventually  break over time. We will fix this by simply adjusting the tension of your springs or by replacing it if required
Tracks
Garage doors may come off of their tracks when they are hitted. Other reasons can be earthquakes or just natural wear-and-tear. We can fix damaged tracks and provide other alignment services to return your door back into its original place.
Drums and Rollers
Due to constant movement, cables are susceptible to coming loose or even breaking. We provide many solutions to these problems such as tightening them and adjusting your drums. We also carry heavy-duty aircraft cables if necessary.
Gates
automatic gates are meant to increase your house protecting and visual look, but with the time or accidents it will one day break or damage, and when that happen your house turns vulnerable, thats why its vital to repair the fastest you can.
why choose us?
we install automated gates in a wide range of styles and materials, and can even manufacture unique gates to suit your taste.we also count with a 24/7 service. all of our technicians are certified and well prepared to confront any situation effectively and fast.
Automated gate repair services
The repair services offered by Master Garage Doors & Gates include:
Safety inspections of gates and operating systems
Replacement of broken or damaged springs, drums, rollers and panels
Replacement of gate openers, transmitters and receivers
Repair of all brands of gates and openers
Installation of new gates when desired or needed
You have invested time, money and effort in the appearance and security of your house, but dont forget that keeping it is just as important, dont try to fix it yourself in order to save some cash. let our specialist do their job and you wont need us anymore in a very long time.