Garage Door Repair Los Angeles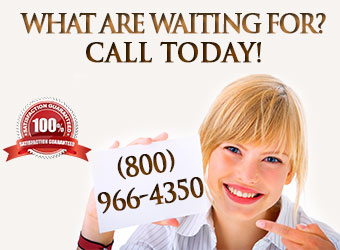 Master Doors and Gates is your preferred Garage Door Repair Los Angeles go to company. We are experienced, licensed, insured, bonded, reliable, and even ultra friendly. We love to help our customers with all out customer services.
So, if you are having trouble with your garage door or gate, or if you simply want to upgrade your current equipment, then you will need expert repair for your garage doors. Master Garage Doors and Gates will be your first and last stop for Garage Door Repair Los Angeles. We are the best in the area and our professional technicians assure that your garage or gate repair service are done right the first time, every time. We offer the highest quality materials for replacement parts and new garage or gate install. We are so sure that you are pleased with the service that all of our visits are backed by our satisfaction guarantee.
Master Garage Doors and Gates is a full service company dedicated to providing the best care for your personal or commercial property at an affordable rate. We have a range of products to offer you to keep your property running smoothly.
Gates Los Angeles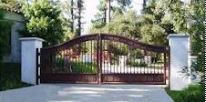 Master Garage Doors and Gates have over ten years of experience in our field. Our custom gate offerings bring not only beauty to your home, but also increase the value and security. Whether you are interested in ornate wooden swing gates or sturdy iron rolling gates, our professional technicians can work with you to find a solution to fit your property that is aesthetically appealing and technically secure.
Garage doors Los Angeles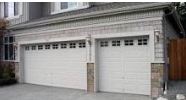 If you are in the market for a new garage door for your Los Angeles property, we have a lot of options to offer you. We can give you custom designed garage doors that match your current decor in a host of materials and style choices. You can also choose from many panel and windows designs for your garage door to increase the overall beauty of your addition. All of our offerings are rated highly for safety, reliability and security. Our work is backed up with a satisfaction guarantee. We work and deal with well known brand names in the garage door industry. Call us for your Garage Doors Los Angeles and repair needs.
Los Angeles gate repair

The gates on your property are subjected to vast amounts of abuse. The natural elements like wind, rain, dust and debris as well as repeatedly being opened and closed everyday can quickly add to their overall deterioration. Our experts are here to make sure the springs, rollers, hinges and other working parts of your Los Angeles property gates are in top condition. Our professionals are highly trained and carry most common parts in their repair vehicles which means your service are completed on the first trip in most cases.
Los Angeles garage door repair

Garages can fall into disrepair due to age or simply poor maintenance, on some occasions, the machinery may malfunction for no reason at all. We are here to help you get your Los Angeles garage back in working order with little or no now time in between the time you call us and the time our work is complete. We service sensors, belts, motors sensors and everything else associated with your garage, including the remotes!
Garage Door Repair in Los Angeles
We are happy to offer your upgrading services for all of your Los Angeles garage or gates. Even if your doors are in good working order, you may decide you want to upgrade your existing doors to a more secure form or a more ornate form. We also are able to upgrade manual systems to electric systems for ease of use. For the best Garage Door Repair Los Angeles. simply place a call to our office and we will be happy to come out and offer you a complimentary quote for your project.
We can help you with your emergency repairs 24/7 and getting in touch with us is simple. You can call our toll-free number at the top of the page or you can fill out the form on the right hand side for an emailed reply. Master Garage Doors and Gates is a fully insured, licensed and bonded company, we look forward to servicing you and guarantee your satisfaction.
We service all of Los Angeles, San Fernando Valley, Santa Clarita, Ventura, San Gabriel, and all surrounding areas.