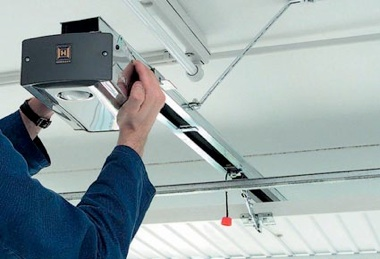 If your garage door opener stops working, there is usually a simple solution. If any of the remedies below don't work, call Master Garage Doors & Gates to come out and service your garage door opener right away especially if you are located in Van Nuys Garage Door Repair
Common Garage Door Problems
If your garage door won't close all the way, chances are you need to have your limit switch adjusted. If the switch doesn't need adjusting, check to see if your garage door is binding while being opened and closed manually.
If your door opener doesn't function with the wall or remote switch, the may be a problem with the power source. Check the unit to assure it's properly plugged in, if so, then check the fuse box and circuit breaker.
When you garage door wont open all the way, it's usually because the motor is to far away from the limit switch. Moving the motor closer should resolve the problem.
If your garage door opens as soon as it makes contact with the floor, there is a problem with the close limit switch. A bit of simple adjustment should prevent further issues.
A garage door that reverse its direction without touching the floor needs to have its close force adjusted to correct the issue.
If your motor keeps running even though the door has completed its opening or closing cycle, the limit switch is placed too close to the motor. Moving the two slightly apart should resolve the motor shut off issue.
If your garage door doesn't respond to your remote, there are a few issues that may be the source of the problem. First, try moving your body closer to the garage door. Remotes have a limited range for their signals and it could just be that you were standing to far away. Check the antenna on the garage door opener's motor to make sure its hanging in the downward position. This will help it to receive the signals from the remote. Also check to make sure that batteries in the remote are fresh. If all else fails, re-program the remote to reset the internal codes. Sometimes electronic interference may prevent a remote from communicating with the garage door opener properly.
If your garage door opener still isn't function properly after going over each of these tips, you need to have it professionally repaired. Give us at Master Garage Doors & Gates a call for a no obligation estimate on your repair service.
Return to: Los Angeles Garage Door Repair