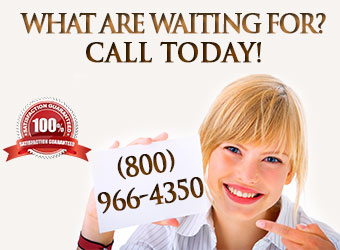 Located in Burbank? Contact us now if you need your garage door repaired or replaced. We are available 24/7!

Master Doors and Gates are available 24 hours a day, seven days a week for any of your garage repair needs in Burbank. Finding a reliable company for your garage door repair in Burbank or elsewhere can be a complicated task. We are happy to help you end your search by providing you with quality services backed by our satisfaction guarantee. If you are tired of the rest, it's time to hire the best.
Burbank Garage Door Repair
*Springs for any type of garage door
*Re-programming and first programming for garage remotes
*Electric motor repair and installation
*Garage window repair
*Garage Panel repair
*New Window or Panel installation
*Garage door repair or replacement
*New Garage installation
24/7 Emergency Garage Door Repair in Burbank
Most consumers don't take into account the moving parts on their garage door and as a result, often fail to properly maintain them. Lack of proper care can cause any machine structure with moving parts to degrade over time and render it un-functional. Along with the motor of your Burbank properties garage door, there are also cables and springs that should be properly cased for. In cases where the springs or cables need service, the ob is best handled by professionals to avoid further damage or injury. The springs are not a complex part of the garage door, but they are essential to make sure that your door opens and closes smoothly.
There are a lot of companies offering garage door repair in Burbank and other places, but if you want a truly professional repair team that is licensed, bonded and insured, then you want Master Doors and Gates of Burbank. Our company has over ten years of experience backed by professional training. We have seen just about every type of broken garage door in the book, which allows us to adeptly repair even the most tedious of problems in a sort period of time-the first time.
Our Burbank garage repair & new installation staff work around the clock to insure that your garage stays in top shape all year round. We use clearly marked vehicles equipped with all the common tools and parts needed for most repairs along with several hard to find parts that may be needed for custom garage doors. Our parts are ordered directly from top brand providers so you can be confident that your Burbank garage repair will last for several years.
Master Doors and Gates offers custom garage upgrade solutions to fit your budget and your lifestyle. Our doors come in a variety of styles, sizes, material and colors so you can be sure to find something that you'll love.
Jump back to: Service Locations