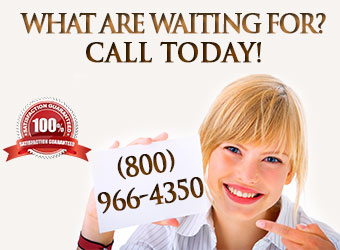 Located in Calabasas? Contact us now if you need your garage door repaired or replaced. We are available 24/7!
Master Doors and Gates offer exceptional service for Garage Door Repair Calabasas. We are truly available 24/7 for all Emergency cases, so it is important to develop that trust ahead of time by giving us a call today for all residential and commercial garage door and gated needs by the Master!
For many, the family vehicle is the second biggest in their lives, second to the house. And, as they have grown very essential to people's lives, garages have gained an almost equal importance as the other rooms in the house. In fact, in today's residential houses, the garage has even become the primary entrance.
Calabasas Garage Door Repair
Over the years, garage door makers have made adjustments in the way they manufacture these contraptions. It is the largest moving part of the house and that is the reason why it should be maintained properly. An annual inspection is necessary to keep it working perfectly. Whatever type of garage door you have, whether it is belt-driven, chain-driven, or screw-driven opening system, it requires regular checking and lubrication. If you need to have your garage door checked or restored, it is high time you call garage door repair Calabasas. And when it comes to door repairs, Master Doors and Gates is a true master at the craft. At Master Doors and Gates, the garage door repair Calabasas emergency services are offered 24/7 so residents within the area can have their garage doors fixed any time of the day. When your garage door has suddenly stopped working and you are unable to park your car inside, all you need to do is call garage door repair Calabasas and we will mend it quickly.
Garage Door Repair in Calabasas
At Master Doors and Gates, our garage door repair Calabasas technicians are experts in all types of garage doors. Regardless of the brand of your door, whether it is Wayne, Amarr, Genie, or Liftmaster, we can repair it for you all the same. We don't just offer garage door repair Calabasas, we can also provide customers with garage door parts and garage door accessories if their doors are in need of some replacement parts. For whatever door and gates issues, residential houses in Calabasas can always count on us to provide them with expert garage door technicians for the repair or replacement of their garage doors.
Our professional garage door repair technicians would be more than glad to assist you with your repairs and overhaul works when necessary. For your garage door repair Calabasas needs, you can even get a free estimate from us as well as promotional rates on various levels of garage door repairs.
We at Master Doors and Gates offer different types of repair services in Calabasas, CA which include broken springs, repair of garage door cables, remotes, and openers, replacement of bent or broken rollers and door tracks, and repair of misaligned tracks or noisy garage doors.
We also service all areas around which include Garage Door Repair Woodland Hills, Canoga Park, and all of San Fernando and Los Angeles.
For more information or Assistance Right away, call us today at 800-966-4350