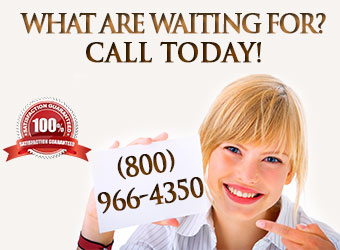 Located in Granada Hills? Contact us now if you need your garage door repaired or replaced. We are available 24/7!
Are you having problems with your Garage Door? Need help right away? Call us now! Master Garage Doors offers its complete line of superior quality Garage Door Repair Granada Hills and replacement services to residences and commercial properties. Whether you have a garage door that is in need of repair, or you want to update the whole look of your garage, we have the perfect solution. Here are some ways we can help you get the most out of your garage.
Top Garage Door Repair Granada Hills
Parts and Replacement- These garage door repair services consist of parts like door springs, pulley tracks, trolleys, door sensors, and door brackets; all of which are key components in keeping your garage door operating with ease and essential to the safety of you and others. Especially small children and pets. It is important to keep the condition of these parts in perfect working order. Master Garage Door is state bonded and licensed, so you are guaranteed proper installation. They are also on call 24 hours a day to handle emergency repairs in Granada Hills and nearby areas.
Garage Door Openers- There is many advantages to installing a garage door opener. Automatic stop, for example, will keep the door from shutting if someone or something is under it. A garage door opener will also add to the security of your garagAe and your safety. If coming home at night, it allows you to pull in and shut the door behind you, without even getting out of your car. It also makes it nearly impossible for thieves to break in. Automatic garage openers are usually controlled by remote control, or wireless keypad.
Master Garage Doors offers a wide selection of new garage doors, installed for you with genuinely skilled craftsmanship that can only be acquired by years of experience. You will be amazed how much replacing the garage door can update the look of a house. Now, there are so many options to choose from. No longer must the garage door be seen as an unsightly necessity, but can become a beautiful decorative addition, while raising the overall value of your home or business. Here are some
garage door types
we install, each one custom to your preferences:
-Metal Garage Doors.
-Wood Garage Doors.
-Glass Garage Doors
-Customized Garage Doors
To learn more about Garage Door Repair in Granada Hills, explore the rest of the site, or contact us for a free estimate.