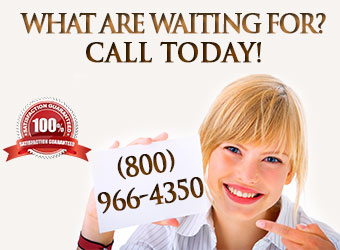 Located in Studio City? Contact us now if you need your garage door repaired or replaced. We are available 24/7!
Master Doors and Gates is a true 24/7 Emergency Garage Door Repair Studio City has to offer. We are licensed, bonded and insured. We strive for excellence when it comes to our workmanship and customer service.
As a home or business owner in Studio City , you are certainly aware of the need for regular servicing on many aspects of your property. This can range from your heating and cooling system on down to your plumbing. While most people realize that the exterior of a home or business is the first thing people see, most don't think to have it maintained on a regular basis . This oversight can lead to security breaks and overall disrepair. The most common thing people are attracted to when they approach your site is often your entry gate, or your garage. Master Garage Doors is here to help you keep your property in top condition with the most affordable garage door repair Studio City has to offer.
Garage Door Repair in Studio City
Technicians that are professionally trained and have passed vigorous background checks
All Projects passed through our safety checks
Full warranties on products, parts and service
OEM quality replacement parts
Technicians that are bonded , insured and fully licensed
Studio City customer satisfaction guarantee
Best 24/7 Emergency Garage Door Repair in Studio City, CA
Most Garage door springs regardless of brand
Traditional and specialty hinges
All types of garage door rollers
Replacement and adjustment of Garage door tracks
Faulty, snapped or malfunctioning cables
Track Adjustment/Replacement
Studio City torsion spring conversion or replacement
Weather seal replacement or installation for garage doors
Your garage is a very important part of your Studio City property. A properly functioning garage door provides shelter for your large valuables such as your car, lawn mower and tools, it also is an extra entry into your home during bad weather. When your garage door malfunctions, not only does it present a security risk, but it also creates a safety risk. A malfunctioning door can easily damage your property or close unexpectedly on a small child or animal causing great bodily harm. Contacting us for Garage Door repair Studio City or in surrounding areas, you are taking a positive step in securing the safety of your family or employees.
Master Garage Doors also offer upgrades and a new installation of garage doors if you are no longer pleases with your current model. We offer finely crafted designs made from high quality materials. We have several panel designs as well material choices to fit every ones needs. There are over 20 different window panels to choose from to add to your garage door to add a decorative touch. We also offer complimentary quotes on specialized doors that are not listed on our website