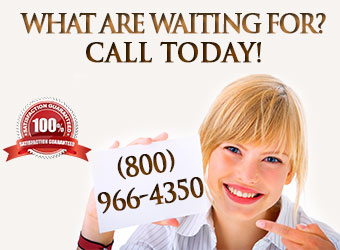 Located in Van Nuys? Contact us now if you need your garage door repaired or replaced. We are available 24/7!
Master Doors and Gates are AFFORDABLE, Licensed, Customer Service Oriented, and available 24/7 for all Emergency Situations. We are the best professional Garage Door Repair Van Nuys for your home or business.
Master Garage Doors is committed to providing high quality service to all of our customers in Van Nuys . All of our technicians are skillfully trained in a wide assortment of brands to better service the covered area. We are leaders in the field of garage door repair, Van Nuys and beyond.
Garage doors, like most mechanical equipment are subject to deterioration and periodic malfunctions. We are here to help you get your gate back in working order in thee shortest time possible at an affordable rate that will beat most other companies in Van Nuys . We are able to repair all garage doors that fall under our service area regardless of who originally installed it. At Master Garage Doors, we strive to make sure that your garage optimally functions all the times.
Van Nuys Garage Door Repair
When you are looking for garage door repair in Van Nuys, the best recommendantion isMaster Garage Doors over others due to our commitment to professionalism and quality as well as our extensive array of services. Our company also provides:
·New Garage Door Installation
·New Garage Motor Installation
·Existing Sensor Repair
·Cable Replacement
·Track Replacement
·And so much more!
You can also view our website to see more of the services out company have to offer.
Best Garage Door Repair in Van Nuys, CA
All of the repairs completed by Master Garage Door's of Van Nuys technicians are performed in accordance with each manufacturer's regulations. Our replacement parts are high quality OEM parts supplied by licensed and reliable suppliers. Our comprehensive range of parts allows us to easily and quickly offer clients repairs, often in the same day.
We offer high quality torsion cables that will be customized to your particular garage door as well as torsion springs that are well-known for their reliability and ease of use. The pulley and rollers used by Master Garage Door's of Van Nuys are heavy-duty and built to last for years past the regular life of your garage door. We also install emergency release key systems to prevent accidents or lock-in during a power outage.
Master Garage Door offers round the clock repair service for those times your garage door security simply can't wait, even during most holidays. The parts on a garage door are often installed under high pressure, the tension wires and springs could be injurious if not properly handled. They are only meant to be adjusted, repaired and handled by properly trained professionals. Give us a call to set up an appointment to come out and view your Van Nuys project today.
Call Master Doors and Gates for the best Service Today!