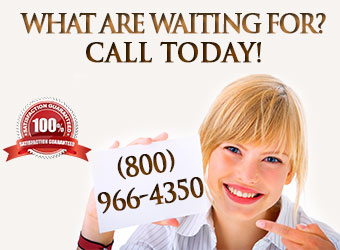 Located in Encino? Contact us now if you need your gate repaired or replaced. We are available 24/7!
Master Doors and Gates are Licensed, Customer Service Oriented, and available 24/7 for all Emergency Situations. We offer reliable and trustworthy Gate Repair Encino for your home or business.
An automatic gate can be a grand addition to your Encino home. Not only will it prevent unauthorized entrance but a gate can enhance the beauty and value of your residence. There are several options for the style of gate you choose such as Sliding, Swinging, Rolling and Overhead Gates and they are available in different materials. Gate Repair Encino by Masters Garage Doors and Gates even makes it possible to design a gate unique to your own personal taste.
Gates offer a great deal of security and peace of mind, however, there is no worse feeling than when your gate malfunctions and you are unable to open or close it. If locked in the closed position you could be unable to get out of your driveway and conversely, if it malfunctions when in the open position, the safety and security of your home and family are at risk. It is essential to know there is someone, such as Masters, your Gate Repair Encino go to company, available to make any needed or unexpected repairs 24 hours a day in order to ensure your regular schedule continues without interruption.
Master Garage Doors & Gates will handle any and all of your repair needs 24 hours a day, seven days a week. Skilled and professional technicians are available for repair and maintenance of any type of Gate system. Essential repairs are handled promptly and professionally by the Certified, state bonded and licensed technicians of Master Garage Doors & Gates.
Encino Gate Repair
Services provided by Master Garage Doors & Gates in Encino comprise:
Replacing any damaged or non-functioning drums, panels, springs and rollers
The ability to fix each and every make of openers and gates
Replacing non working transmitters, gate openers and receivers
In addition, Masters Gate Repair in Encino performs regular safety checks of gates as well as the operating systems, and installs new gates when considered necessary or as requested. There is no aspect involving the functions and repairs of gates that Master Garage Doors & Gates can't perform in an expeditious and efficient manner. A company that understands the investment of your time in choosing the perfect gate for you, the fact that your hard earned money has been invested and the level of security you expect and need can be found with Gate Repair Encino of Master Garage Doors & Gates. Their capable and professional technicians are there to ensure your day to day life is able to continue smoothly with the sense of security you will get from knowing your gates are always maintained to the highest standards.
Return to: Garage Door Repair Los Angeles