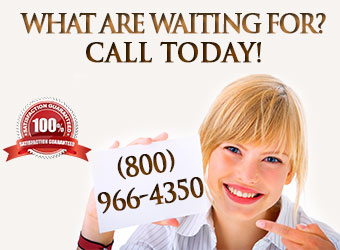 Located in Northridge? Contact us now if you need your gate repaired or replaced. We are available 24/7!
Driveway gates are a great way to increase the security and privacy and curb appeal of your home. Though most driveway gates are very durable, everyday use can take its toll, and you may find your gate isn't function as well as it once did. It is very important to maintain your gate, and service it as soon as you notice a problem to keep further damages from occurring. Master Door and Gate offers a complete range of services for
Northridge Gate Repair
Inspections- A big part of keeping your gate in shape is having inspections done. This can help insure that everything is in proper working condition, there are no signs of corrosion or broken parts and there are no safety hazards present. Gate Repair- Gates may show signs of wear after years of day to day use.
Some common parts replaced are hinges, tracks, rollers, chains, and springs. Master Door and Gate is state bonded and licensed to provide any type of gate repair on any type of gate. Gate Operators- Opening and closing your gate couldn't be more convenient. Gate operators are controlled by a hand held remote or keypad that sends a signal to a receiver at your gate, letting it know to open. This allows effortless entry to your estate, and the ability to let others in with ease. It also lets you know that the gate is shut securely behind you when you leave.
Safety Devices- All automated gates are required to be equipped with sensor eyes that detect obstructions in their path, and reverse the gates movements. This keeps the gate from shutting on people, pets, or cars. These services are all great if you want to update or improve your existing gate, but what if you want or need a new gate all together? Not only can a brand-new gate make a difference with its flawless functionality, but it can be a valuable and beautiful addition to your home. With years of experience and skilled craftsmanship, Master Door and Gate Repair's team of experts is able to install a vast variety of impressive gates for residents and businesses in Northridge.
Back to : Garage Door Repair in Los Angeles