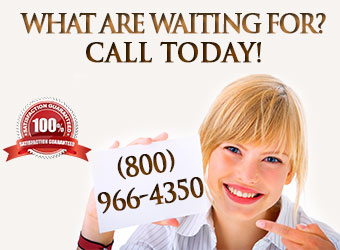 Master Doors and Gates are AFFORDABLE, Licensed, Customer Service Oriented, and available 24/7 for all Emergency Situations. We are the best professional Gate Repair Van Nuys for your home or business.
A security gate can be invaluable addition to your home in so many ways. It keeps your families safe inside, while it locks out the evils and stresses of the rest of the world. It acts as a shield, so you can be truly relaxed with having to worry about being bothered by unannounced visitors and solicitors, and more so thieves or ill willed intruders. This is why, if your gate begins to malfunction, or stops functioning altogether, it can lead to major problems. Luckily, Master Garage Door and Gate company offers all types of gate repair in Van Nuys. No job is too small or too big as satisfaction is always guaranteed. Master Garage and Gate Repair wants to help you get the most out of your
Van Nuys Gate Repair
There are many factors to look for when evaluating the quality of your gate. Every last part is essential to the structure and functionality of your gate.
• Hardware- Springs, rollers, chains, and tracks. These are some of the parts that may be found on your gate. It is important that these parts remain corrosion and rust-free, and are checked regularly for failure. Master Garage Door and Gate Repair offer inspection service and affordable replacement and installation on any parts that are found to be faulty anywhere in Van Nuys. • Gate Operators- Gate Operators add a great level of convenience and security to your life. These devices are usually controlled by a hand held remote, and make it possible for you to come and go as you wish at the push of a button, knowing the gate will always be shut securely behind you. When something goes wrong with your gate operator, it usually requires the repair or replacement of a professional, • Safety devices- Not only are it wise, but it is also requiring that your automated gate must be equipped with safety devices such as an electronic sensor eye. As the name implies, a sensor eye can "see" if someone or something is in the way of the gate shutting. If it senses its path is not clear, it will reverse its shutting action. In some cases, you may decide you want a whole new gate altogether. Master Garage Door and Gate Repair Company install many types and styles of excellently crafted and attractive gates, customizable to your personal preference and needs. To learn more about having a new gate installed or to request gate repair in Van Nuys, Explore the rest of the website, or feel free to give us a call. Master Garage Door and Gate Company have experts ready to help you 24 hours a day in the City of Van Nuys, CA.
Call Master Doors and Gates for the best Gararge Door Repair Los Angeles service today!