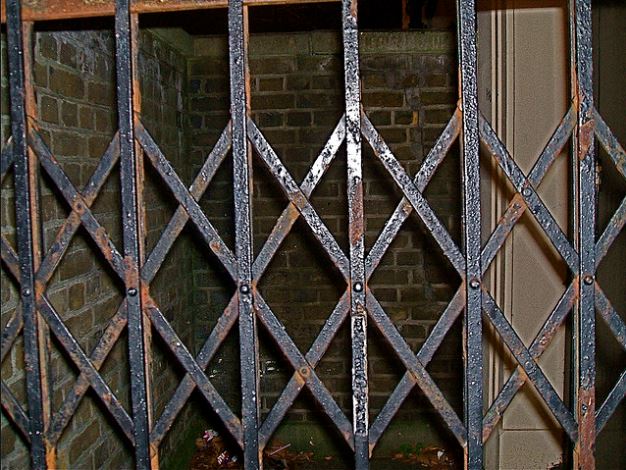 There are many reason a home owner may install a sliding gate on their property, things like keeping children out of pool areas, to protect your driveway, or even at the entry to a garden. Regardless of where you install your sliding gate, you will have to take proper care to keep it working optimally. Some gates are made from wood, but the majority of gates are made of some sort of metal. Like all metal, gate made from this material can rust over time. In order to keep your metal sliding gate sturdy and the structure sound, rust repair and removal are occasionally needed.
Sliding Gate Rust Removal
Removing the rust from you metal gate is surprisingly easy, but if you find you don't have time or don't want to risk damaging your sliding gate, Master Garage Doors and Gates technicians are always available to offer you superior Gate Repair San Fernando services. For simple do it your self metal gate rust repair, follow these steps to get your gate back to it's superior form.
Materials Needed are 30-Grit Sand Paper, 80-Grit sand paper, wire brush, a few rags, power drill, grinder, sandblaster, protective gear, There are three easy ways you can go about repairing the rust affected parts of your sliding metal gate.
Sandpaper Method
Use 30 grit sandpaper to rub the affected areas until you reach the bare part of the metal sliding gate, and then use a simple rag to wipe away the debris and then smooth the area with 80 grit sandpaper. If you prefer not to use sandpaper, you can also use a wire brush to remove the corroded areas on the metal gate. If the total rusted area is too large to do by hand, you can attach a grinder onto a regular hand held power drill to hasten the sanding process.
Sandblaster Method
You can rent a sandblaster from your local hardware store if you don't have one at home. Fill it with the sanding media and stand about two feet back from your sliding iron gate. Begin blasting away the rust and corrosion on the gate. Make sure you remain in motion to prevent permanent damage to the gate as well as to prevent cutting through the bars. Never get to close while sand blasting since the media is under high amounts of pressure and can easily destroy your metal sliding gate.
Chemical Method
There are several chemical compounds you can purchase at your local hardware store that are effective in removing rust from sliding metal gates. Simply use a foam brush to apply the solution to the affected part and allow it to sit for fifteen to twenty minutes. After the allotted time, use the accompanying neutralizing wash to rinse away the solvent and rust from your sliding metal gate. Mild detergent also works well if your compound didn't come with a neutralizer.
Master Garage Doors and Gates is happy to come out and give you a quote for your metal sliding gate rust repair project, but if you decide to do it yourself, always wear protective gear. In addition, consider putting a lubricant on the hinges and other moving parts to prevent accidental corrosion while cleaning.
Return to: Gate Repair Los Angeles